Camping during Coast Guard in Grand Haven
Camping is a fun activity to do with family and friends during the summer, especially during Coast Guard. It's a great opportunity for a cheap vacation and a lovely break. Grand Haven is the best place to go because of the sandy beaches and the lively downtown. There are so many activities to do during Coast Guard
Camping in Grand Haven and spending time at Coast Guard allows for a relaxing break not far from home. Camping is a getaway from reality with time off of work. It is easy to pick a place near home where you don't have to spend heaps of money. You may want to go for one night if it's hard to get time off of work. Furthermore, camping is if you camp in a camper, you still have the same accessibilities as you have at home. For example, you have a bathroom, electricity, and a comfortable bed. Though the amenities aren't perfect, at least you aren't stuck in a tent. If the weather is lousy, you're safe in a camper and still have activities to do. Whereas in a tent everything gets wet and everyone feels cramped.
Camping with family and friends is enjoyable. It is easy to get away from the business of life and spend quality time with family. Camping with your friends is another option. There are different activities to do. Activities you can do while camping are different from what you can usually do at home. For example, biking, visiting beach, playing games, eating at the fun restaurants downtown, and doing the Coast Guard activities. And there is a super short hike to get from the campground to Coast Guard festival downtown.
The beach and downtown in Grand Haven are a fun way to relax, go shopping, or explore. As one of the many popular campgrounds in Michigan, Grand Haven is known for having the annual Coast Guard festival during the summer. Coast Guard festival has a carnival, food trucks, Coast Guard ships are available for touring, and there is a parade and fireworks to close the festival on the last night. Grand Haven is a great place to meet new people, especially during Coast Guard because lots of tourists visit.
A few people may argue that camping during Coast Guard isn't fun because it is crazy busy. That all depends on your personal preference. If you enjoy to going to the carnival, tan on the beach, or go for a quick stroll, and you do not mind that there are loads of people, then it is perfect. But, if you do not enjoy being around lots of people then you want to hang out at the camper, or spend some time relaxing on the beach.
Camping is a great way to be outside with people you love. If you want a nice place to relax, hang out with family and friends, and want to go somewhere with a beautiful beach and a nice downtown, Grand Haven is a great place to camp. Find some people to spend time with during Coast Guard and you will have a blast finding fun activities to do.
About the Writer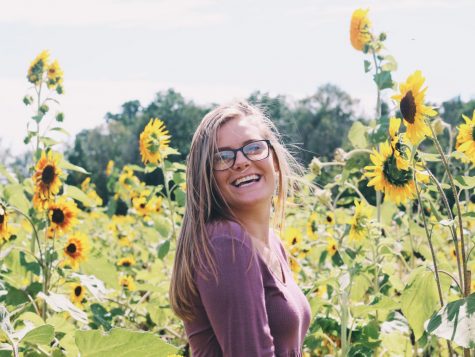 Hailey Postma, Staff Writer
Hailey Postma goes to Jenison High School and loves to go camping. During the summer, she spends lots of time camping all around Michigan. Her favorite...