Camping in Michigan
Hang on for a minute...we're trying to find some more stories you might like.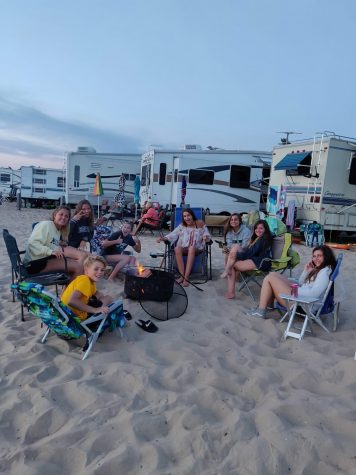 Camping is a fun activity to do with family and friends during the summer. It's a great opportunity for a cheap vacation and a pleasant break. Camping is fun because it's a getaway from reality, a great way to spend time with friends and family, and has plenty of beaches, wildlife, and sometimes there are towns nearby that have many activities.
Camping allows for a break not far from home. This is a getaway from reality with time off of work. It's easy to pick a place no far from home where you don't have to spend a great deal of money. You can go for at most one night if it's hard to get time off of work. Another plus regarding camping is if you camp in a camper, you still have the same accessibilities as you have at home. For example, you have a bathroom, electricity, and a bed. Though the amenities aren't perfect, at least you aren't stuck in a tent. If the weather happens to not be superior, you're safe in a camper and still have activities to do. Whereas in a tent everything would be wet and people cramped together in a compact place.
A camping trip is a great way to spend  time with family and friends. It is easy to get away from the business of life and spend quality time with family. You can camp with your friends for a different way to hangout. The activities you can do while camping are different from what you can do at home. Examples include biking, tanning at the beach, playing games, and eating at fun restaurants downtown.
The beach and downtown are the best parts of camping. In places such as Pentwater and Grand Haven, the beach is close to the town which has plenty to do examples include candy shops and shopping in general. If you don't enjoy the town, the beach is always an option. They are less than a mile away so you can stroll or ride a bike into town or to the beach. Another great part about these places is usually there is a pier and boardwalk that lead you from the beach to the town. Usually near the campground there is a place you bring your boat and drop it in the water so you can have a nice ride on the magnificent great lakes.
People may argue that camping in a camper is not real camping. "If it is a home away from home and there's no sacrificing luxuries then it's not camping to me," Mrs. Borst said, a teacher at Jenison High School. There are a lot of different types of camping that are perfect for different people.
Camping is a great way to be outside with people you love. If you want a  place to relax, hangout with family and friends, and want to go somewhere with a gorgeous beach and a nice downtown. Michigan has over 100 State park campgrounds so you can find one near you.
About the Writer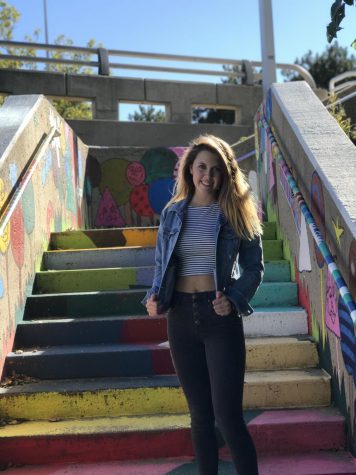 Mycah Kasper, Staff Writer
Mycah Kasper is a student at Jenison High school in 11th grade. She participates in the swim and dive team and the water polo team. She loves the beach...