Creative Writing Club is a club that has been around for many years. It is currently run by Mr Morely in room 116 right after school on Wednesday. Many students do not even know of its existence.
The people that currently take part in the Creative Writing club are only a few. Yet, their passion and love of the environment keeps them coming back. They attended the Club Fair on September 20th to attract more people like them to join the club.
What is Creative Writing club?
The Creative Writing club is a club that has been present since Junior high, but has gone under some changes. A club that works for Junior high kids is not something that will work for Senior high students.
"Well, in Middle school we followed NaNoWriMo strictly and we didn't meet the full year, but then in High school, it's more of a calm, whenever you want to come kind of club. We're gonna do a small interactive portion and then it's really just free time after and as I like to call it: Creative Social Writing," said Ian Kenyon, a junior who is involved in the Creative Writing Club.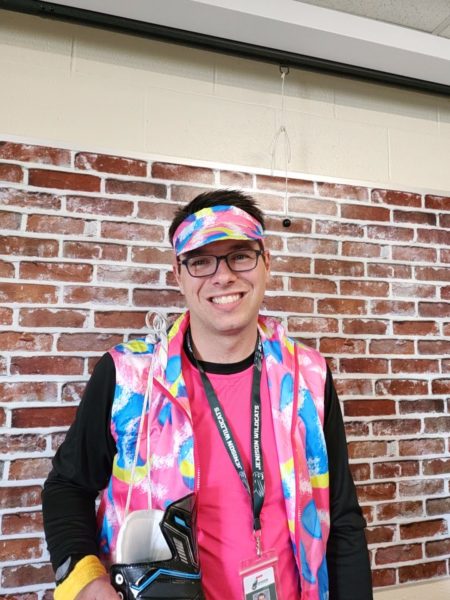 Currently, the teacher who is in charge of the Creative Writing Club is Mr Morley. He has 8 years of running the club under his belt yet this is only his 2nd year in the High School. This year he is more focused on bringing attention to the Creative Writing Club so it can grow. His approach is to let his club members be in charge of advertising including making their own flyers.
"We started off with about 20 students the beginning of last year and are now down to about ten that come semi-regularly. So it's a small club. We do plan on making fliers to advertise and will be at the club fair next week," explained Mr Morley, the teacher who has run the Creative Writing Club in both High school and Middle school.
Why is it a small club?
Creative Writing Club has several misconceptions. Especially since people think that the Senior High Club will be the same as the Junior High Club. With the advertising the club members have done, people can learn about what goes on in the Creative Writing club.
"From my past experience, we did NaNoWriMo. It was a website dedicated to writers. I'd like to assume NaNoWrimo would still happen," said Vanessa Abreu, an ex-member of the Creative Writing club in Junior high.
During club time, there are often drinks and food provided. People can bring a multitude of things like cookies, biscuits, or treats, but Mr Morley always has coffee to provide. Some of the members are even willing to bake their own goods for the club.
"Mr Morley always provides me with coffee," stated Ian Kenyon.
The Creative Writing Club meets every Wednesday at 3-4pm and there are different activities every day.
The club is always looking for new members and would like for you to tell others about the club.