The Barbie Movie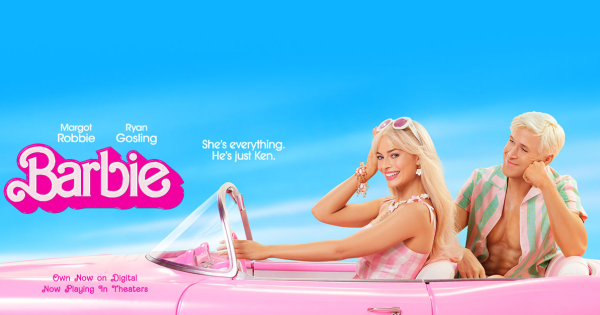 I recently saw the Barbie movie. Let me tell you it wasn't what I expected. It had so much depth and meaning behind the story. It makes you think about how much it relates to the real world today.
It takes place in Barbie Land. Every girl in Barbie Land is "Barbie", and every guy is "Ken". I found it very interesting they didn't even have other names. Barbie first starts noticing abnormal things happening to her. First, her feet become flat instead of heels. She starts to worry about what is happening to her. This movie shocked me with the alluring message the writers/directors put behind it. I wasn't expecting the movie to be this impressive at all.
Barbie's Emotions   
Barbie is the perfect doll that every girl loves. The "stereotypical Barbie". She's got blonde hair, blue eyes, and the perfect body. Once she starts realizing her life isn't so perfect she wants to fix it. Up until the end of the movie she has this realization that life isn't meant to be perfect. It's supposed to have flaws and be messy.
"To be Barbie is to be forever happy and joyful. That is until one day Barbie asks a question never before asked in Barbie Land: "Do you ever think about death?"
That moment marks the beginning of Barbie's introduction to human emotion.The most bitter sweet moment comes when Barbie is trying to find her human playmate in the real world and while sitting on a bench she feels the sadness and disappointment not only of Gloria but the people around her in the park
. With tears trickling down her face, she remarks "it feels good". While no one wishes to be sad, it's the range of human emotions that prove we are living." –
Rachel Vandenberg
Barbie's Appearance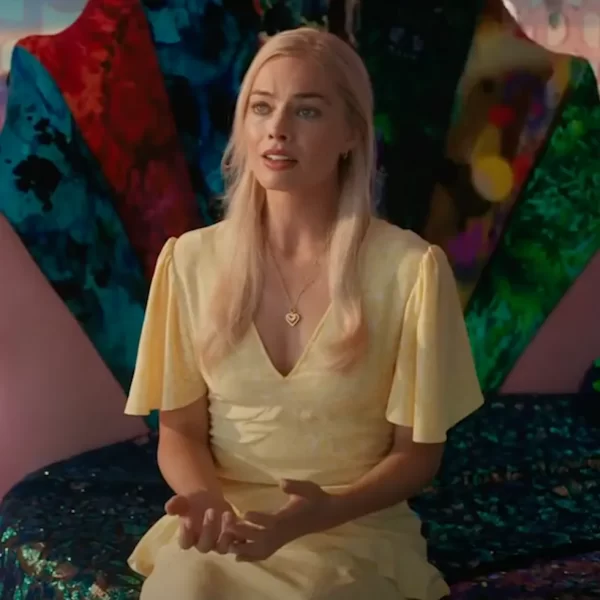 Barbie learns that it's okay for things to change. She doesn't always have to be perfect and it's okay to be different. "In her quest to restore things back to normal, changes can
be seen
to Barbie's own physical appearance. In the beginning she's always in costume and her face is always "camera ready". By the end, she's wearing a muted yellow dress and subtle hair and makeup.
Her transformation symbolizes the nature of change – as uncomfortable as change is, cellulite and all, we evolve with it and become more authentic versions of ourselves
." –
Rachel Vandenberg
How Ken Plays a Role in Barbie's Life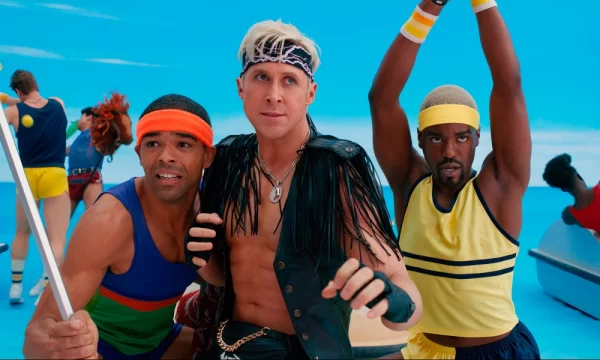 "In Barbie Land it's Ken who
is portrayed
as the confidence lacking character who only feels visible when Barbies pays attention to him
.
When Ken learns about patriarchy in the real world, he over compensates for his lack of self worth by adopting toxic masculinity – stallions, beer and pull up bars and all
.
Just
as Barbie show's Ken that the only thing that matters in the end is how you define yourself, you too can
proudly
wear the shirt that says "I am Kenough"
. –
Rachel Vandenberg
The movie does a great job of portraying Ken. Once Ken discovers the real world and how most of the men treat women he does the same.
It's impossible to be a Woman Speech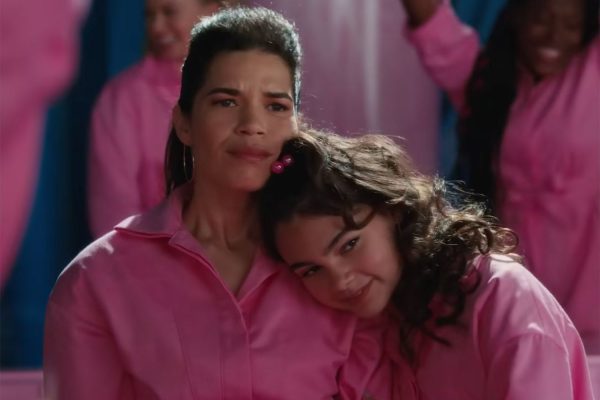 The monologue was such a beautiful message to watch during the movie. The movie does a beautiful job explaining how women feel, are being treated, and how they should think. I'm sure many women in the world can relate to almost everything in the monologue.
"The monologue
was written by
Greta Gerwig
originally
,
The Cut
revealed, but Gerwig and Ferrera spent months refining it into the final version that Ferrera shares in the film
." –
Alyssa Bailey