Florida is a beautiful state to live in and visit during any time of the year. To be more specific, Navarre, Florida is a fun place to go to that is not crowded with tourists. For anyone looking to travel to Navarre, it is important to consider various things. These include the mode of transportation, where to stay, where to eat, and what activities to do. Last spring break, my family took a trip to Navarre, and they had the vacation of a lifetime. So, Navarre is a great place to check out.
Transportation
When traveling to Navarre, it is important to consider whether flying or driving there would be the best option. According to Expedia, an online travel agency, a roundtrip flight from Grand Rapids to Navarre has prices that "range from $106 – $215, and one-ways to Navarre start as low as $54." These prices can fluctuate quite a bit though depending on the airline and the time of year.
On my family trip, driving to Navarre instead of flying was the better option. The trip took about 16 hours, and we stopped in Kentucky on our first day of driving. It was tiring to drive all the way there and was a test of patience, but it was easier than flying. In general, if you have a larger family, driving would be easier. But, with a smaller family, flying in an airplane would be much nicer and more efficient.
Places to Stay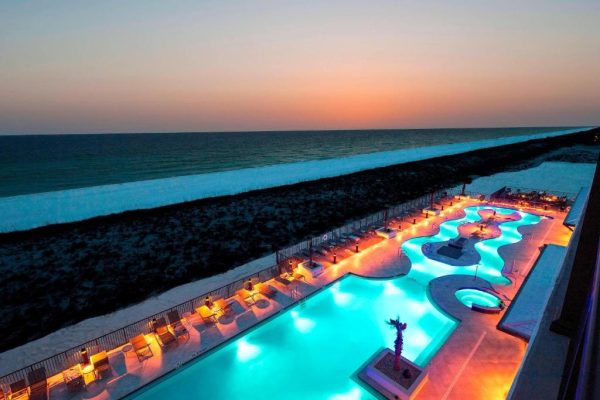 In Navarre, there are various places to stay in, whether it is a hotel or a house. According to Booking.com, an online travel agency, SpringHill Suites by Marriot Navarre Beach is an "excellent" place to stay. It has an outdoor pool with a lazy river, an indoor hot tub, and access to a beautiful beachfront. It is also very affordable, with prices fluctuating based on the room reserved and the dates.
On our trip to Navarre, Florida, we stayed in The Beach Roost-Navarre's Best Kept Secret. It can house up to eight guests. It has three bedrooms, five beds, and two bathrooms. Also, it has many cool amenities, is close to the beach, and has a modern beachy look. Plus, it was only 140 dollars per night. This Airbnb was worth reserving and made the trip so much more fun. So, finding a house to stay in can be a better option than a hotel.
Places to Eat
According to Tripadvisor, an online travel agency, the top restaurant to eat at is Cactus Flower Cafe of Navarre. This restaurant serves Mexican and Southwestern cuisine. They have a variety of vegetarian and vegan options as well. They serve fresh and delicious food that ranges from 8 to 17 dollars. Customers rated this restaurant 4.5 out of 5 stars. On my family trip, we went there for dinner and it was delicious. There are no Mexican restaurants that have as good of food as that one, so it was worth it.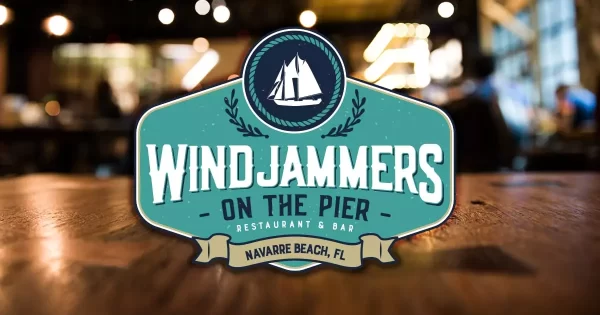 On our trip to Navarre, we decided to eat at Windjammers on the Pier. They serve seafood, sandwiches, burgers, and more. Joey Young, a young teen who ate at Windjammers, said that he "got gator bites and chicken tenders. They were very good and perfectly cooked. The view of the ocean made it even better." So, it is very delicious food even though prices are a little bit high. Also, it is enjoyable to eat on the beach. Eating at Windjammers can be a great experience for anyone.
Activities and Shops
According to Tripadvisor, there are many cool souvenir shops to check out. These include Salt Water Cottage, Island Style, Marlene's Sea Shell City, and more. These stores have various souvenirs to buy and have become popular among tourists. So, if you decide to go to Navarre, be sure to visit these stores.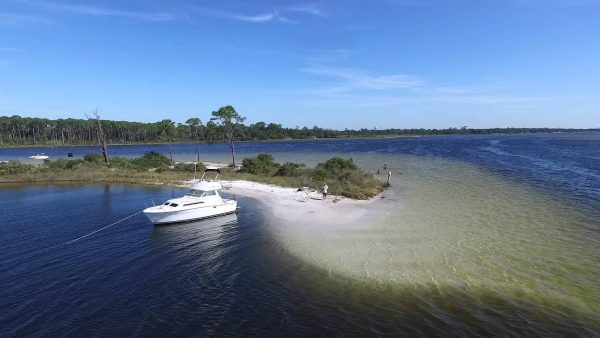 During our trip to Navarre, my family went on two pontoon boat rides. The first time, we rented a pontoon boat at Navarre Beach Pontoon Rentals. It costs 299 dollars to have the boat for half of the day. Then, on the second boat ride, we contacted a local who gave pontoon rides to tourists. Since he lived there and knew the area, he brought us to cooler places that the average tourist would not know about. There were many islands to stop at, too. Also, he brought us to a spot where we could see dolphins. Once the dolphins appeared, he drove right next to them so that they would swim with the boat. It was a super fun experience and was a highlight of the trip.
"
The pontoons were super fun and the boat was fairly new. It was very nice and fast. It was fun having it all to ourselves.
— Janette Souser
In the end, taking a vacation to Navarre, Florida is an amazing idea. It was such a fun and valuable experience for my family. So, it is a great recommendation for anyone thinking about traveling there.