Gursha Ethiopian Restaurant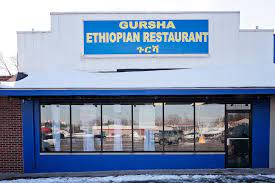 Gursha Ethiopian restaurant is much more than just a restaurant. It is an experience, one that you will never forget. This restaurant give you an opportunity to open your eyes to a new culture and will leave you impressed. The location of Gursha restaurant is in the Towne and Country Shopping Center in Grand Rapids, Michigan. The restaurant is in a strip mall and does not look the best on the exterior but do not let that fool you. It is definitely a hidden gem. If you get tired of going to the same old restaurants over and over again then Gursha is the place for you! It is the perfect place to go if you want to try something new or just have a fun new experience. To eat Ethiopian food, you only use your hands, not any silverware, so adventurous people will be sure to love it.
Type of Staff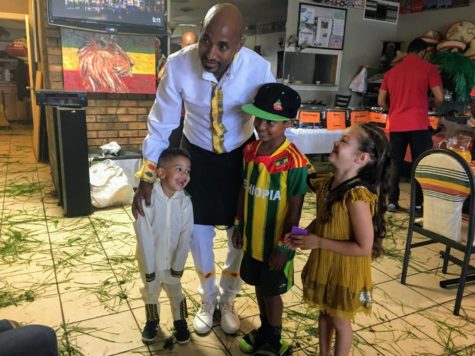 The restaurant is run by Kasa, a sweet Ethiopian who is  friendly and always smiling. To support Kasa and his family and a small business, you can go eat at Gursha. Kasa is the owner as well as the cook and is the nicest man ever. He especially loves meeting children. If you come often, he even remembers your order. Kasa is such a diligent worker and by coming to check out his restaurant he is able to stay open so that the community can continue to have his delicious food.
Service
Gursha has top notch service and Kasa makes sure to always bring you what you need, going above and beyond taking care of his customers. When first timers do not understand the menu, he will help them out. Kasa will make you feel at home right away and treats everyone like family. The prices are also great, especially because the portions are large. You will definitely leave with a full stomach. 
Type of Food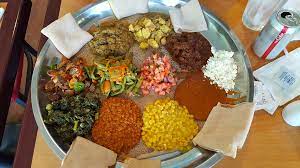 The Ethiopian food is brought to guests on a large platter on bread called injera. On top of the injera there are different types of food such as doro wat, tikil gomen, misser wat, kik alicha, lebleb tibs, and others. Kasa will provide you with a basket of injera, which you will use to scoop up the food with. The food is fresh, filling, portion sizes are large, and the flavorful food is delicious as well as authentic, many Ethiopians say its just like the food in Ethiopia. The food comes to your table before you know it, considering the amount of time it takes to make and the presentation of the food is beautiful. The flavor of all the different types of food is perfect. Even the pickiest of eaters will be able to find something to love about this restaurant because there are so many options. On special holidays there is usually a buffet and a traditional coffee ceremony. The buffets are fabulous, there is an assortment of all types of foods, some spicy, and some mild. On buffet days there is traditional music and Ethiopian women and children sing traditional Ethiopian songs and dance. Experiencing Gursha Ethiopian buffets will teach you about a new culture. Trying the coffee is a must. Everyone should definitely be able to experience the coffee ceremonies at least once in their lives. Ethiopia is the birthplace of coffee so it is definitely worth trying. The coffee is strong but that just makes it more delicious. You will get to experience the authentic ceremony with the burning of incense and then try the fresh brewed Ethiopian coffee. The coffee beans are fresh, roasted right then and there. You will also have the opportunity to savor the aroma of the coffee beans at your table before they are brought back to get roasted. Gursha is also a good place to bring your friends. The meals are meant to share among guests. This is an especially great place to bring your vegetarian and vegan friends. They have the most delicious veggie combo and have exceptional vegan food.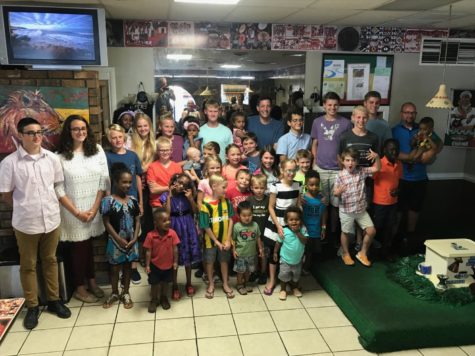 Atmosphere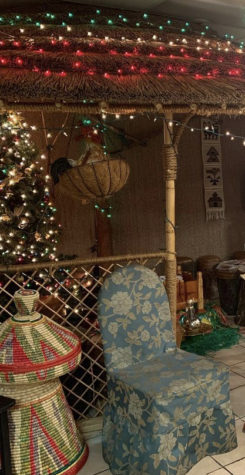 Gursha restaurant is a popular gathering place for many Ethiopians. It is the main hangout for the local Ethiopian community. The Ethiopians are all friendly and make the whole experience much more immersive. Everyone is welcome regardless of their ethnic background. The atmosphere of the restaurant is cozy, and has an authentic feel. The restaurant is well lit and cheerful. There are traditional Ethiopian baskets and the aroma of the restaurant is the best. Three years ago family and friends helped Kasa construct a traditional Ethiopian hut in the restaurant and it almost makes you feel like you are in Ethiopia. The restaurant also sells authentic Ethiopian baskets, trinkets, and injera. You will definitely not regret coming to Gursha restaurant and when you leave you will feel happy and have a full stomach.
Rating
I would rate Gursha restaurant with five out of five because the staff, service, type of food and atmosphere are all so amazing.