Jenison bounce's back in the playoffs for the first time in fifteen years
People have counted Jenison football out for too long and for the first time in 15 years, Jenison made the playoffs and are ready to make a run. The team has depth and they are prepared for anything that is thrown at them.
Many are uneasy because they were not expecting Jenison to be anything this year because they haven't been in the past but they have another thing coming. The community is coming together and getting behind the football team again because things are looking up, Jenison Football is changing for the better.
Jenison preps for the chance to play Mona shores for the second time, this time in the playoffs. They know what is ahead and a good solid week of practice is required to give them an opportunity.  "They put their pants on one leg at a time just like us don't let them scare you, just play hard and give it your all," said Kyle Nott.
Jenison lost by one touchdown last time the two teams met and they are seeking revenge this time. The team has more depth and more time to prepare, they are looking to come out on top and get the trophy. 
The team heals up and clears their minds focused on what is to come. Going into this game the first time people were not expecting Jenison to fight because of last year's score being 49-6. Little did they know Jenison would punch back with a great game for their homecoming night, the final score was 49-42, a huge improvement from last season.
Jenison has now moved on from the game and is in the process of healing any injuries because they need everyone for weeks to come. Even the fans are excited for what is to come,  "I'm excited Jenison Football is finally back and they look so much better this year, I'm expecting big things from the boys this year," said Keaton Reed.
Jenison played Union first then Kenowa Hills for their final home games of the regular season. They won both and declared for the playoffs for the first time in school history since the year 2003. Jenison played Traverse City Central in the first round which they were familiar with, the two teams did a camp together back in the summer. Jenison ended up winning 64-43 combining for 107 points making this game the highest scoring game in school history and also the first win in the playoffs since 2001.
Jenison football is once again in the West Michigan conversation.
About the Contributor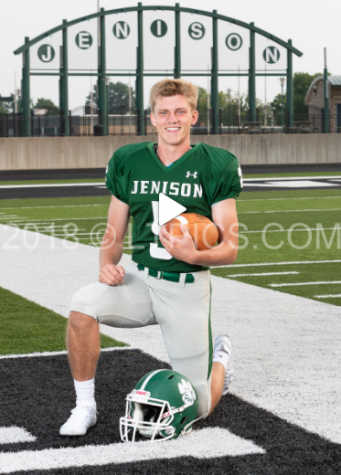 Collyn Parmeter, Staff Writer
Collyn Parmeter is 17 and he likes to play sports, fish, and hang out with friends and family.