"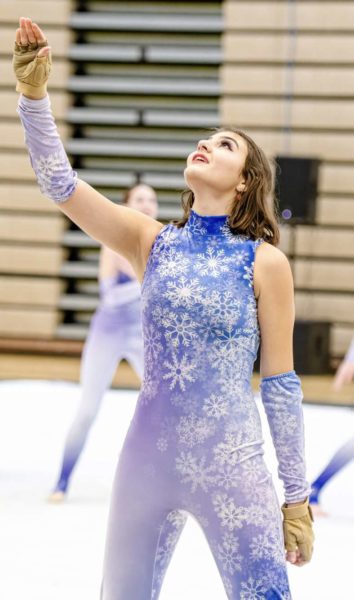 The commitment is the hardest part.

— Madison Maciejewski

Does the color guard actually like colorguard?

Is it worth the commitment and suffering?
Practice
Practice's take place four days a week for various amounts of time. Monday's and Tuesday's are three hours long from six to nine. Thursday's are three and a half hours long from three to six thirty. Don't even get me started on Saturday's, as they consist of seven hour long practice's, taking place from nine to four. The amount of time put into learning and polishing the drill and choreography is insane.
As said by a color guard member that goes by the name of Madison Maciejewski, "The commitment is the hardest part."
Competition's
The amount of time working sometimes makes it hard to recognize the fun and excitement in the sport. Many of the members enjoy competitions for the reason that you get to see all the hard work you have put in come to life.
It's worth it in the long run. To feel that rush of adrenaline, the stadium beaming, and the applause from the audience. It's a different feeling from practice. It makes you feel alive.
"When we start getting into competitions, we are all just slap happy, and kind of go crazy, but it's super fun," Addison Gessner, A color guard member, explained why she likes competitions.
Fear's
But with that comes fear. The fear of dropping or doing the wrong choreography. The fear of getting hit or even hitting someone else. That fear can bring about reality. Imagine those fears daring to make an appearance. Those fears awakening on the physical plane is the real horror. It might ruin your whole show, but the show must go on. You control how that mistake will affect you. One must keep that smile on your face and continue like nothing happened. That is the true art of color guard.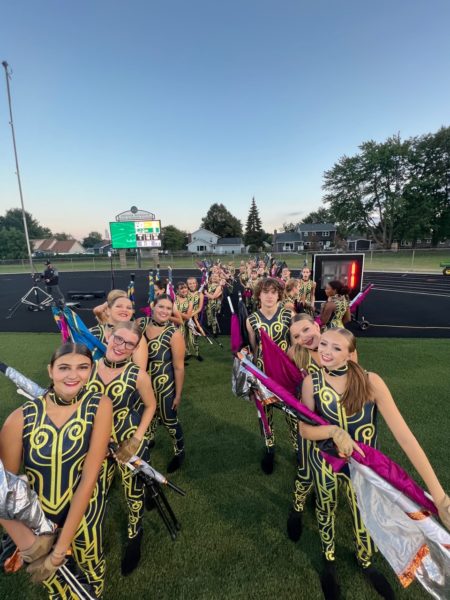 Addison Noel vocalizes how, "there will always be something for you to worry about in some way shape or form when it comes to color guard. Either way keep your head up high and smile. There will always be another competition. Prove yourself there. Tell yourself to practice harder so that mistake never reoccurs."
Those concerns and mistakes can put a toll on you, especially in a high-stake environment. Adding on to the fact the coaches are bound to put emphasis on those mistakes.  They will find anything to make you feel bad about it. But, that is how you get better. If there is nothing to fix, you won't grow. There is so much pressure and for the majority it can change how you feel about the sport.
A color guard member with the name of Elliot Timmer commented, "Coaches have a big impact on your personal experience in color guard. They are capable of changing your love for the sport quicker than a blink of an eye."
It all comes down to you. Will you let those hardships mark the end of your passion or will you drive on and push those small things away?