Minecraft review
Minecraft is a sandbox adventure game created by the swedish video game company, Mojang Studios. It launched in May 2009 and has sold over 200 million copies since then, as well as spin-offs like the dungeon crawler Minecraft Dungeons. It is available across multiple platforms and offers a different experience for each and every player. There are multiple game modes that change the way you play, and even has goats.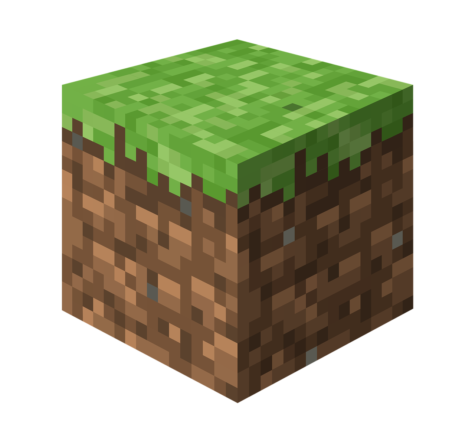 The Experience
Minecraft gives the player no obligation. It gives many options that the player can choose, and sets them loose in the unsequenced-generated worlds. This gives each player a diverse experience, letting players enjoy the immersion instead of a handcrafted story. There is an achievement system that rewards players for small steps in their journey, and get weirder and more challenging to achieve. An example of this is "How Did We Get Here?" which requires the player to have every possible status effect at the same time, and until the player finishes it, it will not appear. Another example is "Whatever Floats Your Goat" which requires the player to sit in a boat with a goat, a crucial part of any playthrough.
Building Mechanic
Minecraft offers over 750 different blocks to build with. Some of them are variations of other blocks, other blocks are just plants. But the ambience you can create with them is immeasurable. The best way to make use of the build mechanic is in creative mode, where infinite resources are right at your blocky fingertips, as well as the power to fly. You can create any build you like, as long as it does not include vertical slabs. But survival mode offers something that creative mode does not; sense of accomplishment. When you complete a build in survival mode, you had to gather those resources yourself with the threat of death and/or destruction at any moment. A completed survival build will fill you with a sense of accomplishment, and a finished creative mode build will fill you with a sense of wonder for what to build next.
Response to the Community
Mojang tries its best to listen to the community and add the features the community wants. An example of this is the yearly Mob vote, which will determine a special mob that will debut in the next update. Members of the community choose between three mobs, and the ones that loose will never see the light of day again (most likely). There are some exceptions, like the frogs who lost the 2019 vote and are a part of the wild update.
Updates
Minecraft has small updates every once in awhile, with large updates coming around once a year. These updates come with changes and additions that relate to a specific part of Minecraft; It could be a biome, a certain mechanic, or the entire method of world generation. Updates come with new hype and experiences, but it is easy to be at a fall of interest while waiting for the next update.