March Madness has been nothing short of madness
This 2021 NCAA tournament has had the most upsets in March Madness history. There were a lot of surprising upsets that have left fans completely shocked. Not to mention, the first round left zero perfect brackets. It has for sure been one for the books as it surpassed some March Madness records. To put it into perspective, the seed numbers advancing to the round of 32 added up to 92 which is the highest total of seeds ever.
Going into the bracket no one knew what to expect. The teams that we see dominate the bracket were not in the spotlight at all in this year's tourney. Duke and Kentucky did not make the men's tourney this year. Other teams who dominated March in past years such as North Carolina, Michigan State, and Virginia had higher seeds this year. Not to mention Kansas who ranked as a number 3 seed this year.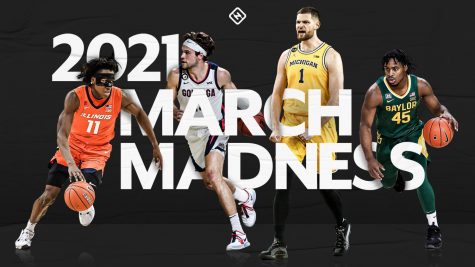 The favorite to win this year's bracket is number 1 seed Gonzaga, followed by number 1 seed Illinois. Gonzaga came into the tourney 26-0 and was by far the most picked. The only undefeated team. They managed to beat multiple powerhouse teams. The other two number one seeds are Baylor and Michigan, both strong candidates as well. The number 2 seeds that expect to make it far in the tourney include Ohio State, Houston, Alabama, and Iowa. A lot of people believed that this year's number one seeds were not as strong as years passed.
The first round left fans shocked. It had the most upsets in tournament history. Highlighted by (15 sd.) Oral Roberts beating (2 sd.) Ohio State, (14 sd.) Abil Christian beating (3 sd.) Texas, (13 sd.) North Texas beating (4 sd.) Purdue, and (13 sd.) Ohio beating (4 sd.) Virginia. It was wild. Ohio State won it all for a ton of people so on the first day millions of brackets were already left busted. 
The second round did not let up and produced more wild upsets. (7 sd.) Oregon took down the national player of the year Luka Garza and the (2 sd.) Iowa Hawkeyes. Then (8 sd.) Loyola Chicago shocked the world again like their final four run in 2018 and knocked out the first 1 seed, Illinois. Illinois was the first 1 seed to go down. (12 sd.) Oregon State beat (4 sd.) Oklahoma State and (11 sd.) Syracuse beat (3 sd.) West Virginia. (15 sd.) Oral Roberts also continued their Cinderella run, beating (7 sd.) Florida and advancing to the sweet sixteen. So as you can tell, no team is safe.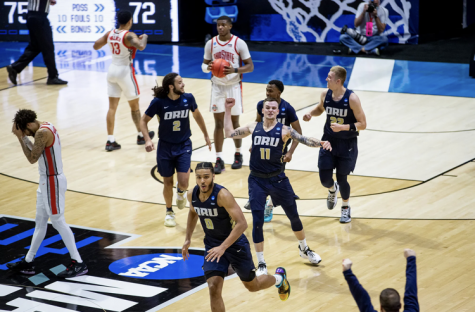 The Sweet Sixteen was pretty much a toss-up between pretty random seeds. Anything might occur. All it takes is one team to get hot, which there are currently many. Three 1 seeds are still in it, Gonzaga looking strong still. Joined by a 15 seed, 12 seed, and two 11 seeds which makes this the most unexpected sweet sixteen ever. Fans hopped on the Loyola Chicago train with Sister Jean as this team has at times were quite the underdogs but they strived to prove the doubters wrong once again. However, they  fell to (12 sd.) Oregon State. 
So now we have number one seeds Michigan, Baylor, and Gonzaga in the Elite 8 looking strong. Accompanied by 11 seed UCLA, 3 seed Arkansas, 6 seed USC, 12 seed, Oregon State, and 2 seed Houston. All eight of these teams battled and this year's tourney entertained fans across the nation. We will see how this wild March Madness tournament ends as it is already the most wildest bracket ever heading into the final four this week, and it will go down in March Madness history.