Springing into spring sports
April 23, 2019
"[Track] was just a sport to do and it's fun to do. [You can] make some friends," proclaimed Philip Dejong, who is a sprinter in track and field.
Why Should I Do Track?
Overall, Track and field will offer the perfect outlet to stay fit, be active, hang out with friends, and represent our school at the track meets. Some other sports require a long time to learn the rules and how to play the game; track and field is a pretty simple sport and you can involve yourself in it without any prior experience with the sport.
First of all, track and field is a healthy way to relieve stress by running and clearing your mind; running allows you to think about your problems without any disturbances or interruptions.
Worried or distracted with an upcoming test? Then running can be an outlet for you to unwind, take your mind off of that upcoming test, and relieve some stress. 
Matthew Blackburn, a former long-distance runner, said that "running is a good way to blow off steam". You might have some days where your sports team did not win a game in an unexpected turnaround and you do not want to make a scene in front of your friends. You can put on your running shoes and runoff that anger while at the same time burn some calories from those nachos you ate.
How Will Track Impact Me?
Track and field will promote a healthier lifestyle by offering a fun way to workout and stay fit. It will motivate you to go outside and run. Running does not require a gym membership and much less, any gym equipment. Running is a much healthier alternative to sitting around procrastinating or other nonproductive activities.
"[Track] got me into exercise," is what Dejong responded with when asked how track and field had "impacted his life/schedule" so far.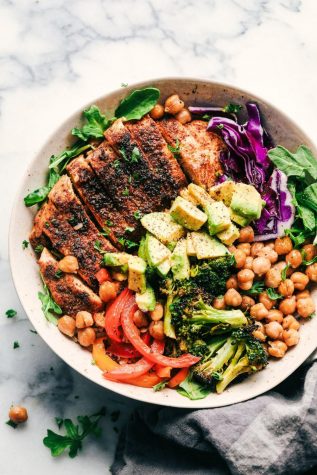 Also, if you commit to the sport, track and field may change your diet for the better. Track and Field will make you more athletic and being more athletic makes you run faster: a positive feedback loop. Introducing food that is not healthy may impact the way you run, thus removing these foods will make you run faster. 
"In [the track] season, I'll try to eat healthier," stated Wil Korfker. You are what you eat, so if you eat food that is not healthy, you will feel it when you run. This logic will drive you to eat healthier to run faster, thus making you healthier in the process.
"I eat healthier [due to track]… [I eat] less things that make me feel gross … anything with milk … I do eat cereal. It's like healthy cereal: Cheerios. Bland Cheerios," explained Joey Shotts.
Also, track and field offers a relaxing atmosphere and opens the door to make new friends; your friends can push you to work harder and motivate you to run faster. Furthermore, track and field is not too demanding and still allows you to focus on school. 
"[Track's] probably more laid back than Cross Country. People aren't as hardcore 'cause there's a larger team, so you can rely more on your teammates," (Blackburn).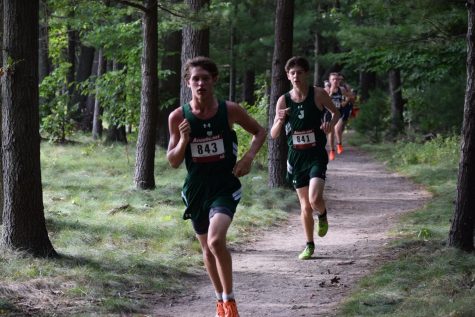 In conclusion, track and field is a fun and healthy activity to do outside of school. It promotes working out, eating healthy, staying in shape, and is a great way to make friends. Be sure to check it out next year and you can change your life for the better too; it is not too late to be more active in your life and to start working out.