Jenison athletes find academics as a motivator
April 23, 2019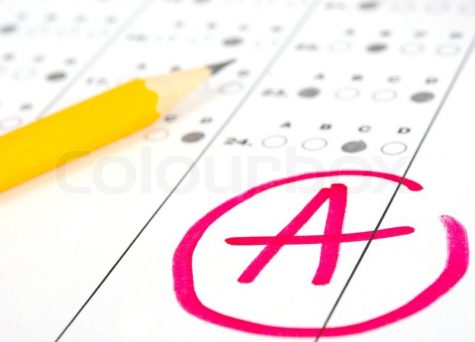 Athletes at Jenison High School find academics as a motivator, but how do playing sports help athletes keep their grades up?
This topic intrigued me so much, so I chose to look into it more and did lots or research, talked to students, and got many good viewpoints and opinions. I found a common theme, the athletes at Jenison High School, in particular, tend to turn to academics as something that they can lean on in order to stay eligible, it is a win win situation for these student athletes. This way, the athletes get to stay eligible and play the sports that they love, and they maintain good grades at the same time.
Academics are a huge motivator for athletes because they have to maintain a certain GPA in order to stay eligible. Athletes all over the globe must maintain a minimum GPA in order to stay eligible. The school requires that athletes keep this benchmark GPA or higher, and because they want to play their sport, there is an incentive to do so. "The minimum GPA at Jenison is a 2.0, which is not too difficult, but at least it's something that athletes have to motivate them," said Caleb Kortman, a Jenison soccer player. Caleb Kortman also added, "If you just do your homework every night and put in the studying when it is needed, you will be able to keep a 2.0 GPA with no problem at all."
Being a high school athlete is not an easy task because balancing school, homework, sports, and a possible job at the same time
overwhelms and stresses students out. At Jenison, students go to school from 8:00 a.m. to 2:45 p.m. After school, sports teams will usually have a couple hours of practice or a game sometime that night which would take two to three hours. By then, it is 5 or 6 at night and if the student has a job they might have to work after that, but if not, they still have homework to do. Alex Knipp, a Jenison football player said, "I try to get as much homework done during the school day, so that I do not have to worry about it after practice or on a game day. Sometimes it does feel overwhelming."
I looked more into the fact that having a job during a sports season increases stress for students and can take away any time that would be "free" in a sense. I searched around and asked some athletes what they did and I found that athletes that did have a job, chose to take their sports season off from work, or just work on the weekends when there were no practices or games going on. Ale Knipp told me, "Yes, I still worked during the football season, but I only worked on Saturdays so work did not interfere with football.
Academics are motivators for student athletes at Jenison High School and all over the world. Not only does this benefit the athletes in the sense that they get to participate in their sports, but higher grades also make the school look more appealing. The benchmark GPA acts as a barrier to help keep student's grades at a reasonable level, which helps the reputation of the school and helps student athletes in the future.