What A Play! Jenison Esports Open Exhibition At Snowcoming Show What They Are All About
Snowcoming attendees are surprised by a interactive presentation from the collaboration of the Jenison Esports Club and Student Council.
Weeks before the Snowcoming dance, the Esports Club was up to something that no one had thought of before. Something to change the reason people go to the dances. And student council wanted to help make it happen.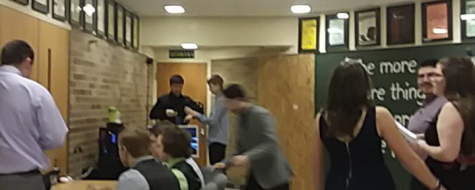 Each year, for each dance that year, there is always a group of people who would sit outside from the dance floor and look bored or tired from the dancing and lights. As the movie plays, no one's watching.
I was a part of that group of people. But I was different. I wanted to see something different. Something much more interactive and gets other students riled up for competition. I had got in to talks with student council representative Zach Avery on that idea. He mirrored it back to the rest of the Student Council, and they loved that idea. It approved by Mr. Gonzalez As the days counted closer, I was at the drawing board with one goal in mind: bring people together and make the night even more fun than what is possible.
How many people did you expect at this event, and what was your reaction to the amount that attended?

"I didn't really have a number of how many people attended, but I hoped not to get the people we expected in the beginning before we had to have a smaller venue. We had a lot of people pass through and I thought it was really cool." ~Mr. Gonzalez.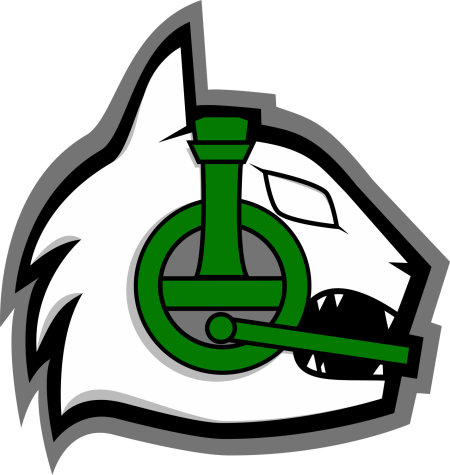 The plan was to run a handful of esports titles during the Snowcoming Dance in the Auditorium to get the biggest screen for everyone to see, enjoy, and try out for themselves.
There was also some space planned for people to try out virtual reality games like Beat Saber. On that night before, Weston Stellema signed up with his Xbox One to show our other club favorite title: Rocket League. He was the first club attendee to volunteer his time and console. Hours before the start of the dance, there was a last minute change in the usable space we had. The original plan called for us to use the auditorium. That changed after realizing what we have could be too much for us to keep everyone in check. We moved to the outer room and set up there. It was much smaller than the space that the auditorium offered, but it was still workable with some effort. Moments like these are where you have to improvise, adapt, and overcome. We move in the auditorium furniture we needed and plugged in everything.

Some games presented during this exhibition include:
Rocket League (ESRB rating: Everyone)
Super Smash Bros Ultimate for Nintendo Switch (ESRB rating: Everyone 10+)
Beat Saber for SteamVR (ESRB rating: Everyone)
30 minutes until the start. We were set and ready for the next few hours.
As people showed up, some joined in immediately to try everything out, while others found their way here out of curiosity. It was not a trickle of people, but a slow pour. Everyone coming in wanted to see what we had. We were ready to show them the best that we had to offer. Some screamed with joy when they win their first game of Smash Ultimate against other players. Others screamed because they could not figure out what to carry out against fast-moving multi-colored blocks flying towards them. Many screamed when they demolished their friends in Rocket League. In the end, everyone exited the room with a smile on their face and talk about their games played in their conversations. The goals and expectations were met for our group.
As the night ended and everyone packed up their consoles to sleep and stowed away in bags and boxes, Zach, Mr. Gonzalez, Weston, and I turned our separate ways for the night, with our satisfaction met and our day enlightened. Hopeful to come back for one last event.
Zach Avery