Do positive teammates help your performance in sports?
"...we are like family and not only is it more fun we also do a lot better," said Anna VanHaitsma.
January 9, 2019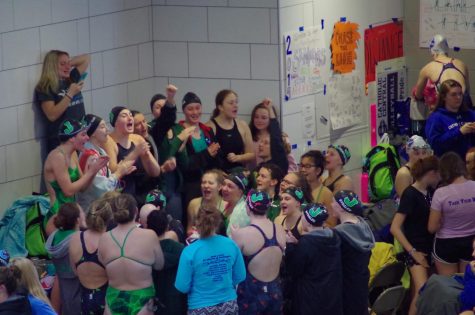 "One man might be a crucial ingredient of a team, but one man can not make a team," said Kareem Abdul-Jabbar, retired professional basketball player for the Los Angeles Lakers.
A team member can make or break your team when everyone gets along your team will perform better than if you drop respect and trust for each other. If you have stronger bonds with your team you will perform better.
Runners say that they do better when people cheer them on and are positive. Teammates are a key item on staying positive during games or meet if they have sportsmanship that keeps your team positive you or other people on your team's performance will do better. Xander Hall an athlete who is on the Jenison Zeeland hockey team  says "We work 100 times better as a team especially when we stay positive on the bench."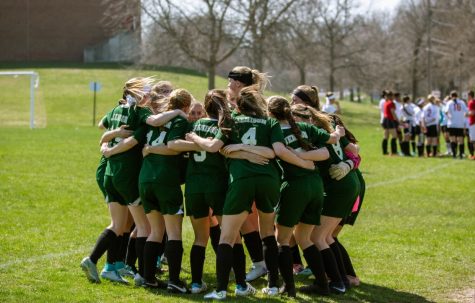 Participating in a team helps you make new friends and become closer with friends you have known had that are on your team. Having people in your sports that stay positive and seeing the outside of school helps to make your team's performance better and helps them clique more. Hailey Postma an athlete for the Jenison soccer team says, "I enjoy being part of a team because I like to create new friendships."
The energy of your team and engagement outside of the sport impacts your performance. If you do many team bondings or hangouts with your team it will make the sport more enjoyable and you will see that your team will work better together and have a more enjoyable time overall. "I've been on teams where we don't get along as great and don't talk out of the sport and we usually don't have as good of a season, but I have also been part of teams where we are like family and not only is it more fun we also do a lot better," said Anna VanHaitsma an athlete on the Jenison Swim and Dive team.
 A lot of people do other activities besides sports or go to school because they like school over sports, staying positive and having people in your life that encourage you as a teammate helps you be positive. Hailey Dyksterhouse, a student at Jenison High School says, "Even though I'm not in a team sport my friends are like my teammates because they help pick me up."
Part of the sport you do is all about winning it is also about having fun. If your team is closer and positive it will make your sports experience is plenty more enjoyable and memorable for everyone. Having trust and making new friends on your team will make your overall performance better and help you stay more positive throughout your sports seasons. Having people in your life that help you every day in activities you do on a day to day basis or at school will make your high school experience better. You can be positive on your own to help your other teammates become more positive too.