A Huntsman Weekend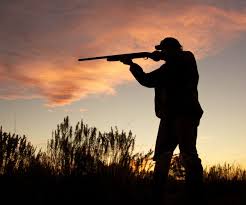 Hang on for a minute...we're trying to find some more stories you might like.
A Huntsman Weekend
On the 26th through the 28th, there is a hunting expo open to to the public. It will take place at the Deltaplex in Grand Rapids, Michigan.
The Deltaplex will be open on Friday, the 26th, from 1pm-9pm, Saturday, the 27th, from 9am-7pm, and Sunday, the 28th, from 9am-5pm for the expo.
The hunting expo will be open to the public, anywhere from beginners to enthusiasts and experts. This event showcases the largest collection of hunting exhibits, guns, knives, and gear. This expo will be something for everyone to remember.
This expo will feature 350 booths provided by Hunting Time Expo and a bunch of other vendors. There will be many manufacturers, behind the gear you find in a retail store, that you can meet face to face. Anything and everything hunting wise will be at this expo.
Their will be free parking, although tailgating is not allowed, and an affordable entrance fee.
It's a great experience for the family. Go before it's gone.