The honest truth about Papa's Donuteria
April 20, 2023
I know we all remember playing Papa's games on the school laptops instead of doing our work. But are they as good as we all remember them to be? Papa's Donuteria was released in 2014 but isn't the most popular. When you think of Papa Louie, I bet you automatically think of Papa's Freezeria or Papa's Pizzeria. But I am going to change your opinion of Papa's Donuteria.
Price
All Papa's games range in cost since they are not available online anymore. Some are only 99 cents, others go up to $3. Papa's Donuteria, in particular, is $1.99. There are HD options for a few of the games, but you still get the same ingredients, levels, and characters you get in the non-HD version. For a mobile game, $2 is not terrible. Compared to the games priced at $7 like Minecraft and Grand Theft Auto: San Andreas, pricing is fair. Papa's Donuteria is able to be played everywhere, which is an added bonus.
Game Setup
When you first enter Papa's Donuteria it takes you through a simulated level. It walks you through each station, how to use the tools, and helps you improve your scores. In some of the newer Papa's games, they give you the option to skip the training, but it is very beneficial in order to succeed in the game. When playing Papa's Donuteria, you get a score from each customer you serve. They tell you how well you did on each station. This score affects your tips, so you want to make sure you are doing a good job. The simulated level helps a lot with that, which is why it is essential to play through it versus skipping over it.
Levels + Level Ups
You could play Papa's Donuteria forever. Each time you serve a customer, and they give you a "review" and you get points from it. These points are used to increase your rank in the game. The importance of your rank has to do with getting things unlocked. These could be characters, delivery drivers, waitresses, new toppings, and even new doughnut options, like dough flavors, fillings, and shapes. The game does end when you reach rank 65, but this game offers a lot of incentives for you to keep playing. Once you reach rank 65, you can also restart the game. This is a cool option especially if you only like 1 of the 14 Papa's games. Leveling up is the best part of it all. You get more pay, which can be used to buy items like clothes, wallpapers, posters, and a million other things. It also unlocks items which gives your shop more variety for each order, essentially making the game harder.
More Game Offerings
Papa Louie has released 14 different games in the span of 2007-2022. This includes Papa's Pizzeria, Papa's Burgeria, Papa's Taco Mia, Papa's Freezeria, Papa's Pancakeria, Papa's Wingeria, Papa's Hot Doggeria, Papa's Cupcakeria, Papa's Pastaria, Papa's Cheeseria, Papa's Bakeria, Papa's Sushiria, Papa's Scooperia, Papa's Donuteria, Papa's Mocharia, and finally Papa's Cluckeria. Each of these games offers insight into the world of minimum-wage jobs. We do see similarities in games like how the toppings get put on, cooking methods, and scores. When Flipine Studios released Papa's Pancakeria, they decided to add mini-games. When customers leave a good score you can earn tickets. Each mini-game costs one ticket to play a single round. If you beat the level you get to unlock items for your character like clothes, hats, and shoes. You can also unlock items for your lobby like posters, vending machines, and other decor.
Circling back to Papa's Donuteria, it does include the mini-games, a shop to spend your tips/paychecks, and lots of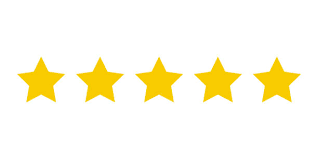 fun holidays + holiday specials. Papa's Donuteria will receive 5 out of 5 stars because of the attention to detail they added when they created the game, the never-ending opportunities to unlock new items, and the overall entertainment of the game.