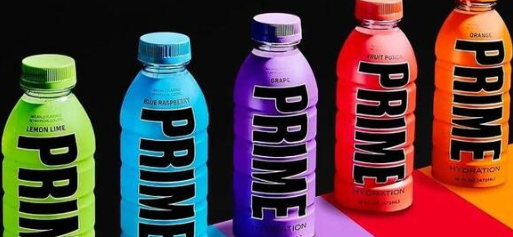 Prime Hydration. Is it worth the hype?
Prime is a hydration and energy drink designed and created by YouTube influencers Logan Paul and KSI. Prime is a compromise between hydrating drinks and good flavor. In this article, I will be reviewing the drink and all the moving parts around it.
Why is it so popular?
Prime is popular because of its founders. It could be  in part by the popularity of its founders, two of the most famous YouTube personalities in the world. Between them, Paul and KSI have over 39 million subscribers on their main YouTube channels. I have heard about it from companions, as well as seen ads of it online. They are trying to make sure that people are getting to hear about their brand. They are targeting a lot of younger kids on social media platforms. They even had a Super Bowl commercial, so I know that it is doing well and popular.
How is it compared to other hydration drinks?
Prime satisfies a lot of people. According to Dejjitr.com, "As a whole, Prime Hydration is a healthier option since it has fewer ingredients and no added sugar. Yet, it does contain artificial sweeteners and can be a bit more expensive than Gatorade". It tastes a lot better than Gatorade. It is much more flavorful as well. It might be too sweet for some, but it tastes great to me.
Is it worth the money?
People all around the world have been trying to get their hands on some Prime. Is it worth these ridiculous prices that some are asking for? "It has even got to the point where other individuals and retailers, such as the infamous 'Wakey Wines', have been bulk buying the product and selling it on for as much as £100 ($107.95) a bottle or can." says Cameron Temple.I don't think that it is worth the upcharge. I can get a drink for 1.99 or cheaper most of the time. It is 2.99 at the J&H in Jenison, which is very expensive for a drink. Yet, the taste makes up for a lot of it.
How is the design?
The design has been the main selling point to people who have never had Prime. It draws new people into the drink. According to Sean Evans, "The one thing that stood out for me was the packaging design with such bold and bright colours that would pop when placed on a store shelf. What I did notice is that when you take a sip of Prime (me being right-handed) the logo is upside down which is a strange marketing choice." The design is what brings Prime over the top. It is both simple and colorful. With the big bold letters, they are able to show everyone the logo with no distractions. The colors also make it easy to spot and exciting for kids, which is the target market.
If you can find the drink then it will be a good product. As long as you can get the product for a cheaper price, then it is worth the buy. I would recommend this product to anyone who wants to have a quality hydration drink.