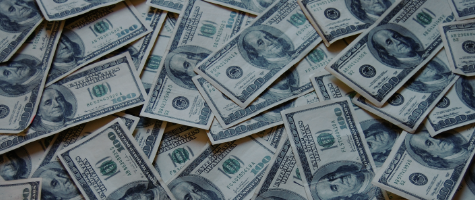 High School NIL explained
March 20, 2023
What is the NIL?
NIL: name, image, likeness. Lots of professionals and some college athletes use the NIL. Now, high-school students may also be eligible for it in some states. In an article published by
Pete Nakos
, a writer for On3, he explains some of the pieces of the NIL. Players profit from their athletic accomplishments and their off-field brand. Nakos stated, "Players can profit off endorsements, signing autographs, selling apparel, corporate partnerships. . . and starting their own businesses, among other things." This means that before getting a job, some athletes will be receiving large amounts of money.
Which states allow high-school NIL?
A SwimSwam article by associate editor, Riley Overend, tallied what states allow the NIL
. Almost 20 states have allowed the use of NIL for high school athletes. In 2021, around five states allowed its usage. But, most Midwest states do not permit the use yet. Including, but not limited to, Michigan, Ohio, Indiana, and Wisconsin.
When could the NIL become authorized in Michigan?
Lots of states have put the NIL under consideration. Michigan is no different. An article published by
Dalton Rice
shows how close Michigan could be to allowing NIL.
He conveyed, "Michigan state senator Adam Hollier has proposed a new bill that would allow the state to decide for itself on the legalization of name, image and likeness for high school student-athletes
." This bill lets each individual state decide about the NIL. Since states usually follow each other's lead, Michigan could follow by allowing NIL.
Why is there a push for NIL allowance during high school?
There are lots of conflicting views on if the NIL is good or bad. Those who support the NIL have been taking action.
Overend stated, "States that are slow to adapt to modernizing views on athletes' rights risk losing top-tier talent
. Denying high school athletes their publicity rights could even have legal repercussions." There have been some athletes that have moved states to gain access to the NIL. Additionally, in Florida, an athlete made a lawsuit against the NIL guidelines. States do not wish to lose their athletes and do not want to deal with legal issues.
How does the NIL affect college recruiting?
In some cases, athletes could gain different amounts of money by going to one college or another. Nakos revealed what the NCAA's thoughts are about that subject. The NCAA's want is to limit the influence of boosters who would use the NIL to lure the top high-school prospects. An example of this is, in 2022, Jaden Rashada, a four-star quarterback committed to Miami. Hours later, his NIL lawyer said that Rashada could have gained millions more by going to Florida.
Are there athletes in Michigan who could profit from the NIL?
There are athletes everywhere that could get rewarded from the NIL. According to Rice, there are a lot of high-level athletes in the Midwest. Some could benefit greatly from the NIL. One example is Detroit's Dante Moore. Moore is a quarterback and is currently signed with Oregon. There is a growing number of athletes who has access to the NIL and Michigan athletes want the same.