Seniors take the first step in furthering their education
February 25, 2021
As application deadlines approach and decisions begin to roll out, seniors look back on the factors that had a major influence on where they chose to apply.  This large chapter of a teen's life will soon come to a close. Students start to focus on taking the next steps into adulthood. By furthering their educations teens set the stepping stones for the next chapter of their lives.  Providing themselves with more opportunities and experiences that enhance their future. 
Providing multiple options

Many seniors chose to apply to multiple colleges to broaden their chances and allow themselves more variety. Applying to more than one college also provides more opportunities to choose from. " I applied to 6 colleges and I was accepted to all 6 of them." Even though having too many choices makes the final decision tough, providing yourself with options is beneficial in the long run. 
Application fees can add up quick so many students took advantage of College Application Month in October. During that month many colleges in the state of Michigan waived application fees making it free for anyone to apply. Multiple seniors said they applied to places they previously did not consider due to the application being free. "I ended up applying to 3 colleges I would not have if the applications were not free. Many applications cost up to $65-$75. I did not want to spend the money if I was not 100 percent sure I was going to attend that college".
Decision influencers
 When choosing colleges to apply to seniors said that the opinion of friends and family influenced where they applied. Knowing that their parents would be happy with any decision eased the stress of disappointing or upsetting family. At the end of the day students need to choose the best path for themselves and do what makes them happy. "Both of my parents went to Cornerstone so I knew they wanted me to go there, but they would be happy anyway and a few of my friends go to or will be going to Cornerstone also"
JHS seniors had many key factors in mind when choosing colleges to apply to. Factors including location, programs, size, majors and degrees available, and costs played a major role when it came to applying to colleges."One key factor was if they had the degree I wanted and if they were good education schools. Another was if I felt at home on campus which was important because I will be living on campus."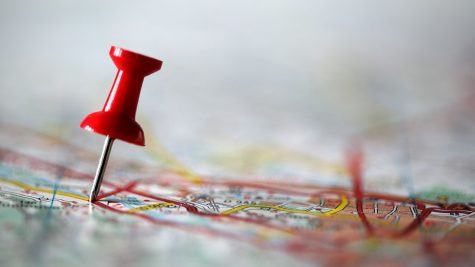 Making the decision
At this time many students already have an idea on which school they will attend. "Right now I believe I will be attending either Cornerstone or Grace, but most likely Cornerstone." Decisions don't have to be made until May 1st and with that being said students still have plenty of time to change their minds or make the final decision. 
In conclusion, making major life choices can be a challenge. They often require extensive thought, consideration, and help from others. As the application process comes to a close we can look back on the many things that influenced the choices seniors made when deciding where to apply.