Tej Kothari '20 earns congressional award
November 1, 2019
Jenison senior, Tej Kothari, has become the first Jenison Senior High student to receive a congressional award. Tej logged 100 hours of volunteer time, earning him a bronze medal from Congressman Bill Huizenga on October 9, 2019. The story behind the numbers creates an even more remarkable situation. Tej not only volunteers, he is an active within his school as well, participating in tennis, hockey, student council, and is a member of NHS. In the little free time Tej has, he still managed to record 100 hours. Tej is a leader in Jenison High School and this award is not much shock for the people that know him. Tej learned about this opportunity from family friends in his freshman year at Jenison. His mother, Terri Kothari, showed Tej and he set a goal for the award. What is impressive is that Tej was an active volunteer in many programs even before he heard of this award.
"
I was bummed I couldn't log any of my volunteer hours before you sign up, so I had to start clean, but I was up for the challenge."
— Tej Kothari
Volunteering since a young age, he was not about to stop now. Tej did this all outside of the school, on his own time. Not many people knew this was a goal of his. "We tried to not make a big deal about it, I was just doing this to better myself and the people I impact when I volunteer." So what is a congressional award like this mean? You become qualified for the award if you are a student who goes beyond expectations in both in and out of the classroom. This program, established in 1979, encourages future leaders to stretch themselves into areas of volunteerism, civic duty, physical fitness, and personal development. Tej also received support from his parents, Sandip and Terri Kothari in this process, and they could not be more proud of their son. "I am so proud of him … Not many teenagers get up at 7 in the morning to go volunteer on their days off." Sandip continued to discuss a program Tej volunteers at that helps special need kids play Hockey. "It feels good to give back to people that aren't as fortunate, it makes you feel good to make an impact on someone in need."  Tej not only makes a positive impact for the programs he volunteers at, but he also leaves a positive impact on future Jenison students. Jenison Principle, Dr. Brandon Graham, hopes to bring awareness to this award and encourage more Jenison Students to participate for an award on his own. This gives a positive impact on the school, and future students. Tej impacted so many people in the 100 hours spent giving back, and impacted so many more Jenison students for the future. Tej plans on attending the University of Michigan this upcoming fall, and desires to make an impact there as well. "I will not stop just because of the reward, I mean it is part of my routine now. I hope to find time with my college schedule where I could make something happen." Tej is the first Jenison student to receive this award, and many more students will follow in his footsteps to make a brighter future.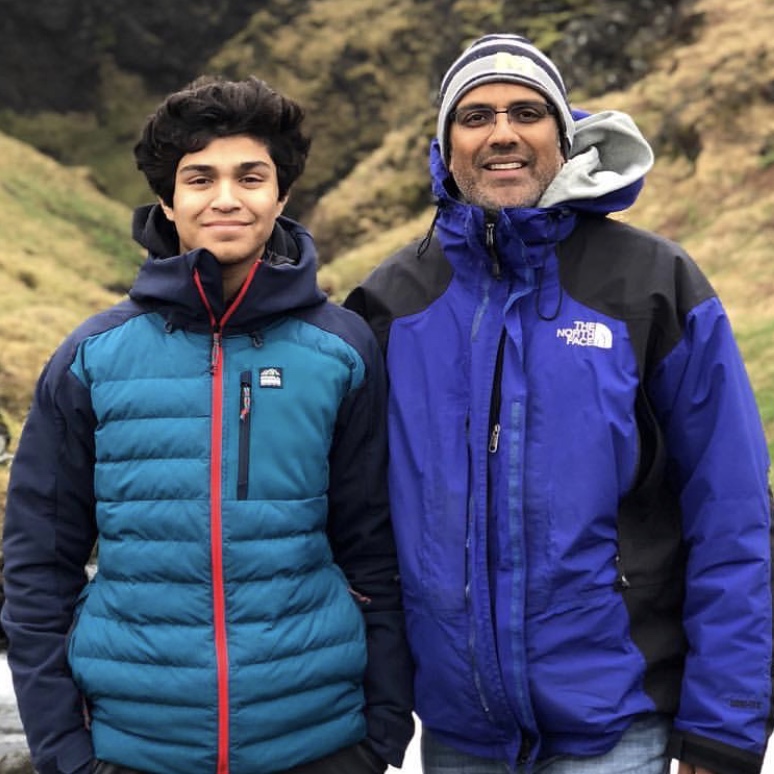 Tej Kothari '20 earns congressional award