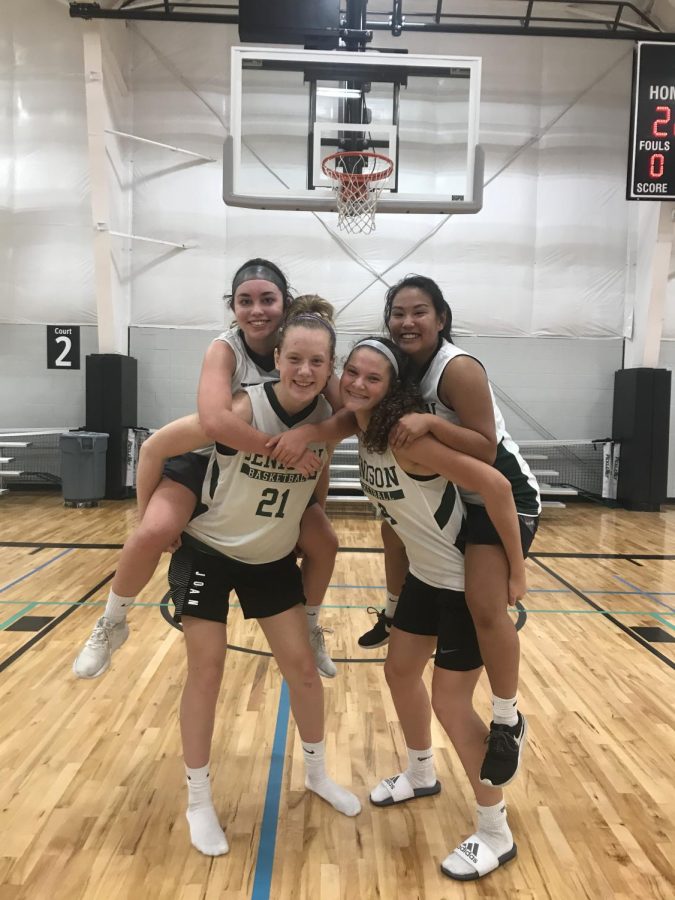 Determination drives preseason preparation for the girls varsity basketball team
Jenison's girls' Basketball team ended rough last season, getting knocked out in the first round of districts leaving the 2019 seniors heartbroken, and the underclassmen ready to put the work in so it cannot happen again.

After four of the starting seniors graduated, the underclassmen would have to be diligent and hold each other accountable in the offseason in order to be just as good or even better than last year. The potential team for the upcoming season is young with only three seniors, Stephanie Bolthouse, Caroline Huistra and Isabelle Booyasith who have to step up and take the lead to get the underclassmen hype and ready for the season.

During practices, the seniors are the ones who encourage the team while they run or get the team excited on game days. They are the ones who bring the team together by setting up a good amount of team bonding opportunities so the team can grow and get to know each other. Senior, Stephanie Bolthouse stated, "

"

I try to get the girls together every so often for some team bonding, so we can grow stronger as a team."

— Stephanie Bolthouse

"

Stephanie says the importance of Senior leadership is "Critical to have experienced members who have knowledge that they can pass onto the next group that comes in." That means that when the class of 2020 seniors graduate the class of 2021 will take over and put to use the leading material that they will learn from the seniors of 2020 this year.

Another way they prepare for the upcoming season is "Conditioning, practicing and shooting for one to two hours a day" (Junior, Cassidy Voisinet). The team lifts from 3:15-4:30 on Monday and Thursday. On Tuesdays, they lift from 3:15-4:30 then watch film and bond as a team from 4:30-5:30, then they shoot and work on their skills from 5:30-6:30. On Thursdays and Tuesdays, they have four man workouts. Olivia Siedlecki said, "on Wednesdays, we are playing in games at MSA Fieldhouse to learn to play as a team." The team has done these workouts every week since summer and will continue to do so until the tryouts in November.

In these four man workouts Coach, Brad VanTimmeren is able to coach four players at one time. Vantimmeran usually has two one hour sessions so he can work with more of his players.  For the hour, the four girls' workout and compete against players that challenge them. Often times they are boys. At these workouts, players have the chance to play in front of college coaches, such as Michigan State, Western, Iowa, Alma and other schools that the girls' have an interest in. Coach Brad VanTimmeren said that his goal at the end of the season is for players to "enjoy their experience and grow as individuals,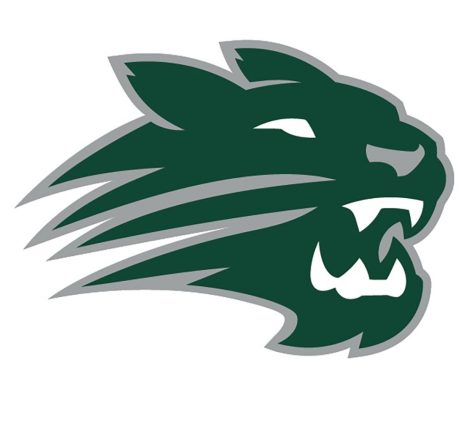 They prepared all summer, and they still push themselves to have a great season and strive to beat the schools biggest rival. Senior Stephanie Bolthouse expressed that "the teams biggest school rival is Hudsonville." Coach VanTimmeren added, "we have been rivals since the schools were built." This is a big rivalry because it brings the schools together to watch a fun and competitive game and everyone looks forward to the games when they happen in any sport.
Stephanie Bolthouse, who experienced last seasons unexpected defeat, stated that her "end of season goal is to be conference champs and then state champs." If the work that they're putting in now is any indication, students and players expect it to be a great season from your lady wildcats.